Menu
Synopsis
What would you do if everything you thought you knew about your past turned out to be a lie?
Anna Brin
Anna Brin shelters herself behind obsessive habits and a deep-seated faith in fortune cookies. The fortunes she receives begin to turn ominous as she uncovers family secrets that threaten her carefully constructed reality. (30 min)
---
Catherine DePol
Award-winning novelist Catherine DePol is a widow who has lived a full, romantic life. When she discovers evidence that her late husband may have had an affair, she is forced to decide what is more important -- having been deceived or loved. (38 min)
---
Justin Morgan
Justin Morgan writes "Ask Alice," the advice column for the city newspaper. A faithful optimist, he insists that the Truth can fix any problem; but when he takes this approach toward a serious letter, he ends up facing a more dangerous truth than he could have imagined. (41 min)
Videos
Invisible Ink: The Trailer - (2 min)
What would you do if everything you thought you knew about your past turned out to be a lie? Watch the official trailer.
Coming Into View: the making of Invisible Ink - (38 min)
This documentary covers the untraditional way that the film Invisible Ink came into being. It follows the cast & crew through the unusual story-building process that they underwent, to arrive at three separate stories that weave into a single cohesive feature-length work.
Invisible Tech: The Visual Effects of Invisible Ink - (7 min)
Go behind the scenes with director Christopher Julian as he takes you through work that was done for the massive 8-month process of remastering the film from Standard Definition to High Definition, and demonstrates some of the work behind the film's 300+ visual effects.
The music of Invisible Ink - (5 min)
This mini-documentary chronicles the journey that filmmaker Chris Julian took with three talented composers, to arrive at a unique sound and atmosphere for each of the three short stories that make up the feature film, Invisible Ink.
The Cast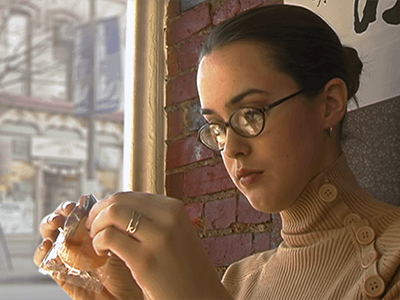 Elizabeth Gray
Elizabeth Gray has always wondered what it would be like to be an actor. She didn't expect it to involve fire.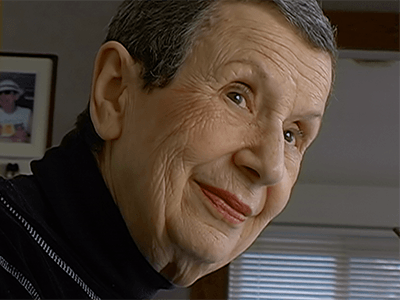 Natasha Tall
Natasha Tall plans to continue to dance to the beat of Calypso music -- for the rest of her life.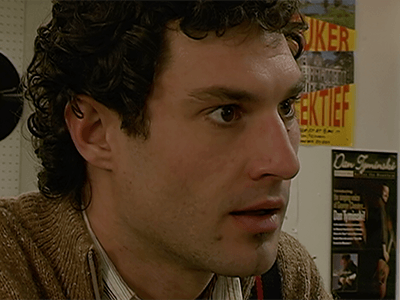 Pete Rush
Pete Rush plays through life, swinging on the jungle gym of art, fame, fortune, love, and friendship.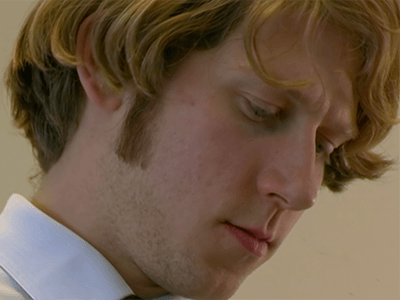 David Glick
David Glick loves long bus rides, during which he can listen to music, count SUVs, and get lost in the changing landscape.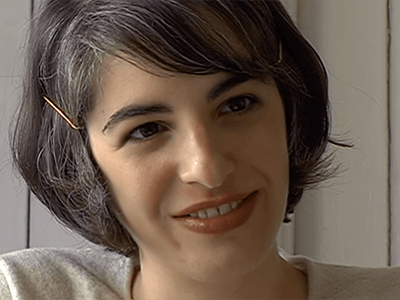 Jennifer Savran Kelly
Jennifer Savran Kelly spends much of her time daydreaming about the life-size pop-up book she wants to make and live in.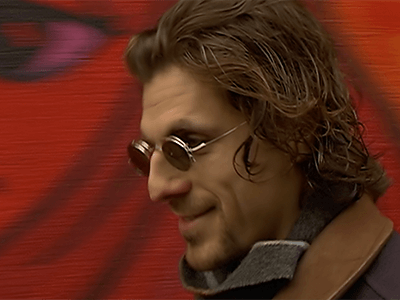 Christopher Julian
Christopher Julian is a Renaissance man trapped in the Dark Ages, perpetually seeking out the perfect all-fruit breakfast.
The Filmmakers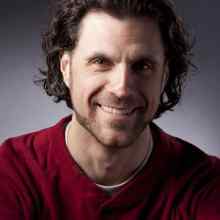 Christopher Julian
Seattle-based filmmaker Christopher Julian earns his living as a freelance video editor & cinematographer, and filmmaking instructor at the Art Institute of Seattle. He also pursues works in countless other art forms, including songwriting, painting, photography and woodworking. Overseeing a project as large as Invisible Ink meant the wearing of many proverbial hats, a challenge that is complementary to both his passions and skills. Visit Christopher Julian Digitalworks to learn more.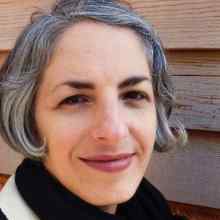 Jennifer Savran Kelly
First-time filmmaker Jennifer Savran Kelly is a book artist, writer, and developing web designer who sees the world in countless, and relentless, shades of gray. Writing Invisible Ink has allowed her to explore at length what it would be like to believe in something -- or, perhaps more accurately, what might happen if she did. Visit LunaSea Bindery & Press to see what else Jennifer is up to.
---
Invisible Ink represents independent, grassroots filmmaking at its most inspired. Over 100 people offered their talent and time, almost entirely on a volunteer basis. We therefore only scratch the surface with these credits:
Produced, directed, edited, and co-written by Christopher Julian
Co-written, assistant-produced and -directed by Jennifer Savran Kelly
Original scores by Joseph Prusch, Robby Aceto, and Mer Boel
Assistant producer, Lynda Thompson
Principal camera operators: Josh Carrasco, David Kossack, & Christopher Julian
Contact
Need to get in touch with us? Questions about the film? Screenings & presentations? Interested in a perusal copy of the DVD?